Venice wahoo are still on as well as the tuna. I fished 4 of the last five days and here are a few fish stories about the ones that didnt get away. Started off on thursday with a request for just wahoo. Trolled the lump with no success so we rolled on out to some rigs and had instant success on pink and purple mirrorlures. I was fishing With Calvin and Rudy and they each caught two wahoo before we called it a day.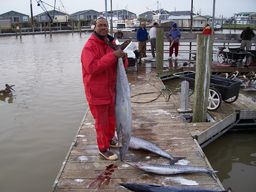 On saturday I fished with a combined group. Robert from Texas and his Girlfriend and Robert from Ms with his friends. Since the tuna had been slow a couple days I hit the hooters again and this time I got me a double D hooter. We hit the rigs first and pulled three off with the biggest being 95 pounds. He hit on a purple mirrorlure. We mosied on over to the lump and caught another two wahoo plus two blackfin trolling. Then we set up chumming and caught five blackfin in an hour.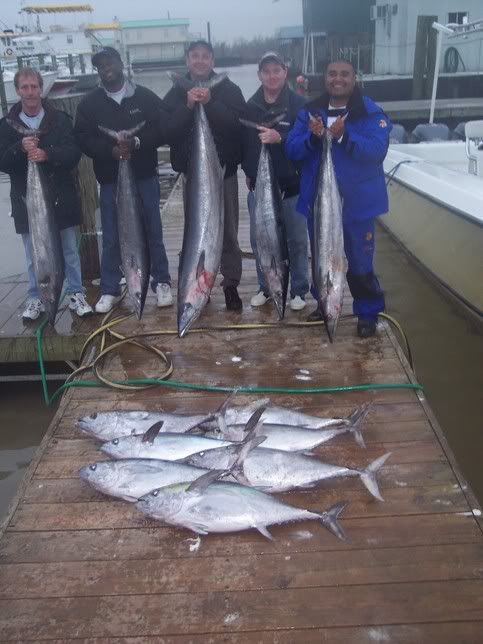 The last two days we chunked all day. We got a 105 yellowfin on sunday as well as a handful of blackfin and then yesterday we got six yellowfin to around 70 pounds. We had to battle the sharks all day though to get to any tuna.