I ran a few trips this weekend. Still getting into the swing of things after being a bp boy for almost a year but I think I have it down now. I even got to use my new boat one day after I ran my private boat gig for a couple of days. We started off on saturday by deciding to go wahoo fishing instead of tuna because of the seas. Ran out to some close in rigs and no luck on the first three but the fourth one produced a nice hooter and a blackfin on the rapala x raps. The next spot was the hot spot as we caught 9 wahoo to 85 pounds on a combination of bombers and rapalas. The first pass we tripled up and had numberous doubles after that to finish 10-11 on wahoo bites for the day with two at 78 pounds and one at 85 pounds. We did try to grouper fish a little but the little sharks were just too bad. We ended up the day with 10 wahoo and one blackfin.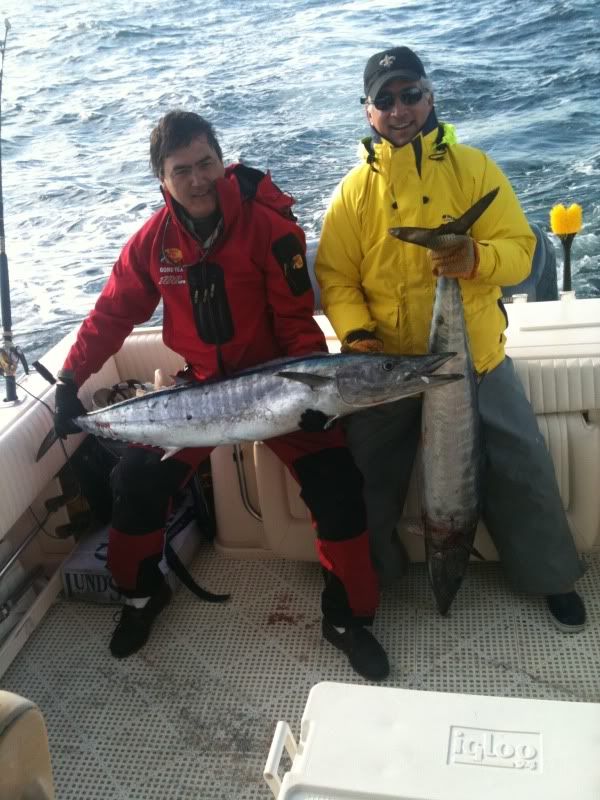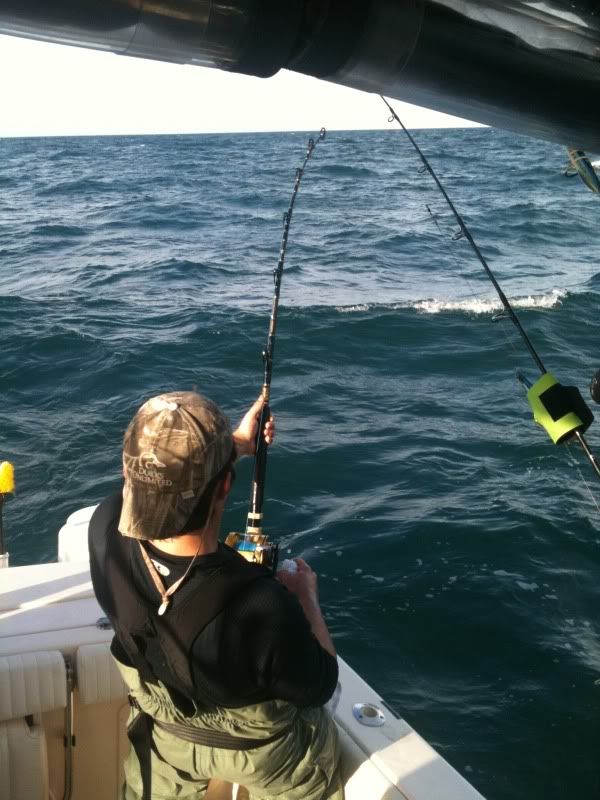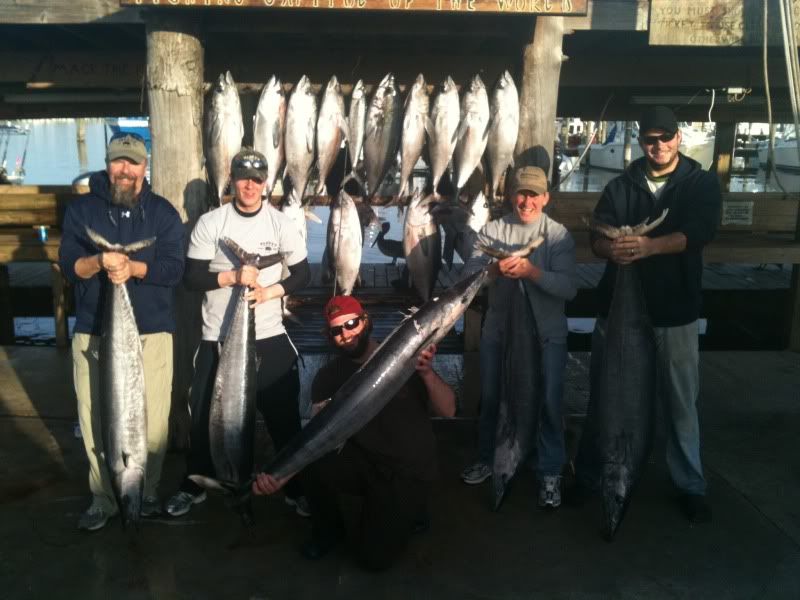 We headed out the second day to do a little wahoo fishing first then try some yf fishing. First pass we doubled up again and we only made a few more passes before we quit at 5 wahoo with one released for a total of six. I was hoping to find that elusive 100 pounder but it wasnt meant to be today. At that point we headed over to a tuna spot and started chunking with only sharks, bonitos and kings to show for it. WE headed over to some nearby rigs and started jigging for scamps with no luck. We did catch a bonito though and I had a premade wahoo livebait rig ready to go. Hooked it up to the 50 wide and sent it out and within a minute we had a fish on. It kinda hit wierd so I knew it wasnt a wahoo but it was definitly heavy. Thought it was a shark and that was confirmed when a nice 300 pound mako came up to great us. It swam by the boat and gave us a good look before it started digging deep on us and eventually popped our main line about 30 minutes into the fight. I didnt have a long enough leaded for a mako but I was wahoo fishing so I didnt feel to bad. We jigged up a couple of blackfin after that and called it a day.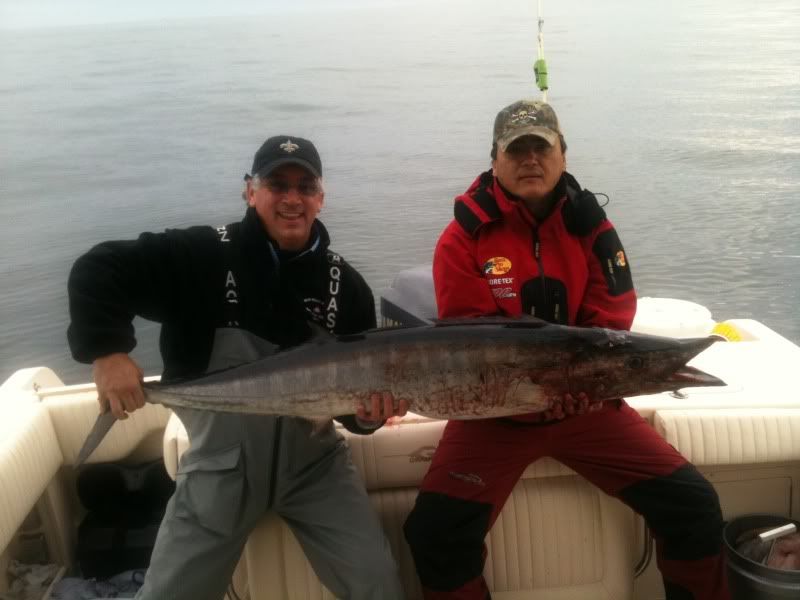 On day three of my run I was finally able to use my new contender 36 and let me tell you that boat is a beast. I was running 35 comfortably in some pretty snotty stuff. We started off with some hooter fishing and had a few swings and misses before the crew got some in the boat. The wahoo fishing was a little slower but we had three in the box before we started some open water trolling. About 10 minutes into that we picked up a nice 70 pound hooter and then tripled up on blackfins. Landed a few more blacks in open water before I told the guys we needed to start jigging and chunking. One of my guys had bought a curado 300 with him that was loaded with 300 yards of 30 pound braid. It would do the job on a blackfin but it wouldnt be easy I told him. Of course he hooks up and starts dumping the reel and I have to backdown on the fish to keep him from getting spooled. After about 30 minutes we get color and I see its a 50 pound wahoo of all things. After a couple tense moments at the boat we stick the gaff in a wahoo and that concluded the first wahoo on bass tackle I have ever got.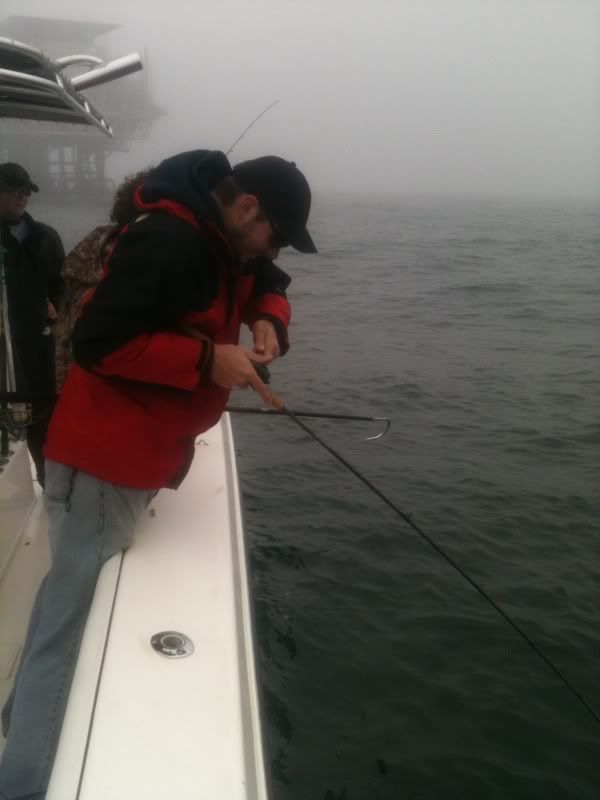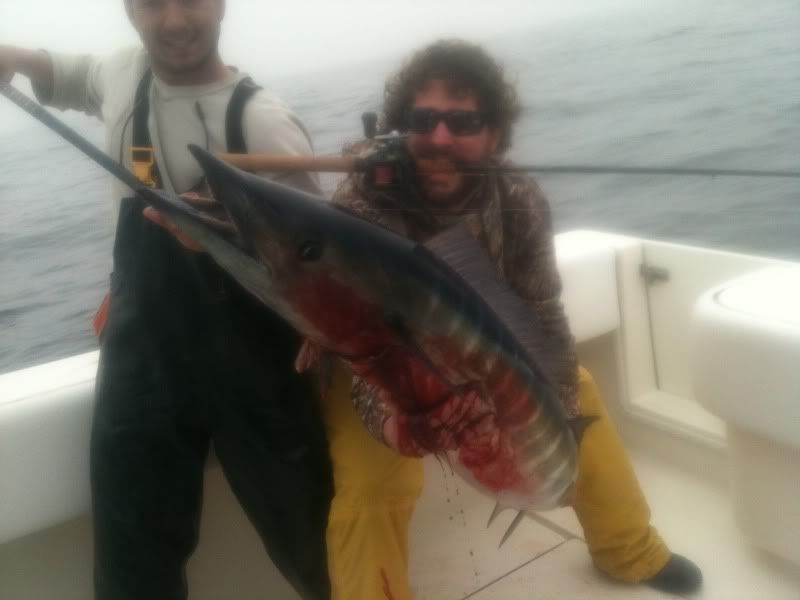 after all the hubbub I started a chunk drift and we got the blackfin pretty riled up and called it a day after one drift and headed in with 5 wahoo and 14 blackfin on my first day on my new baby.