Just got back from a week of fishing in venice just in time to take off for the 4th. Fishing hasnt been the greatest in the world but it has been consistent. The blue water is still out a million miles but there are a few tuna hanging around in the muddy water. I had Charlie theologos, his son, and his friends on teh boat saturday. I did it the opposite of normal. It was rough when we left so I went snapper fishing first and then tuna fishing. One of the kids managed to snag my biggest snapper of the year so far at 23.1 pounds. It bit a peice of cut bait. Another one pulled out a small warsaw to go with our limit of quality snapper. At this point it had calmed a little so I headed south a nearby rig and started chunking for the tunas. The first thing we caught was a freaking bull dolphin in brown river water. That was unusual. After that it settled down to normal and we caught three yf on 60 pound flouro before we headed to the house.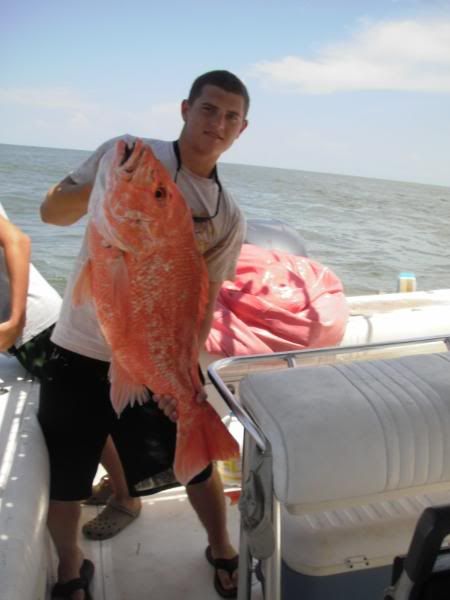 I had a bachelor party trip on tuesday in from washington and I dont believe they had ever really been offshore. A couple of the guys were seasick which kinda messed their trip up. First spot was tuna and tunas they got. Had to fish in the muddy stuff again and the bite was good at first until they just locked up and shut down for some reason. We went 3-5 on yf before that happened though. There were plenty of hardtails there so we loaded up and went on the search for the mightly AJ which was pretty easy to find. The 2nd rig I hit was loaded with them Put a limit of them in the boat in about 45 minutes then let the guys use the rest of the live bait to catch and release a few more. After that we put a limit of snaps in the boat and headed to the house.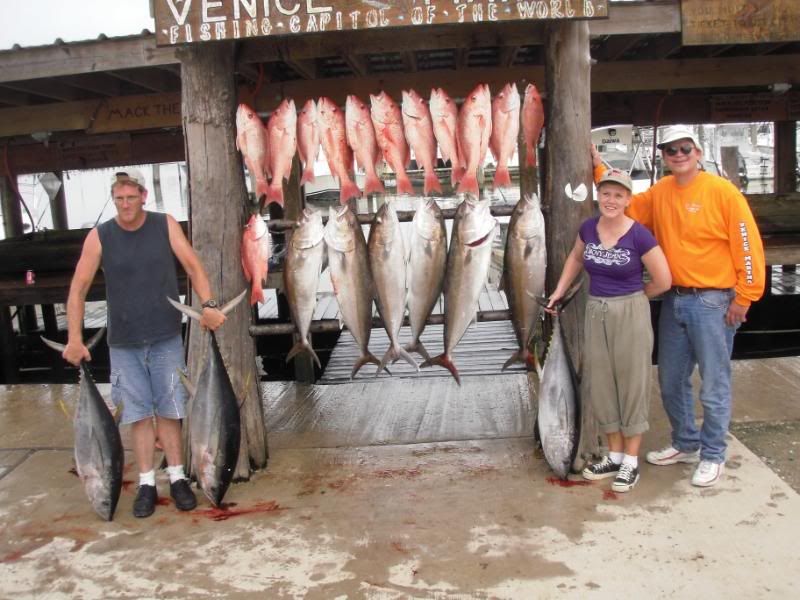 On wed I had Keith and his friends on my boat. We normally use his 33 contender but it was down with issues so we hopped on my boat and went out. Finally ran into some threadfins to make for tuna bait. First spot we went 1-2 and the 2nd spot we went 2-3. Still caught three yf. It was my theme for the week. Catch three yf and then they would shut off. At least I didnt have to cut up bait today. The guys didnt want ajs so we hit some snappers and headed home.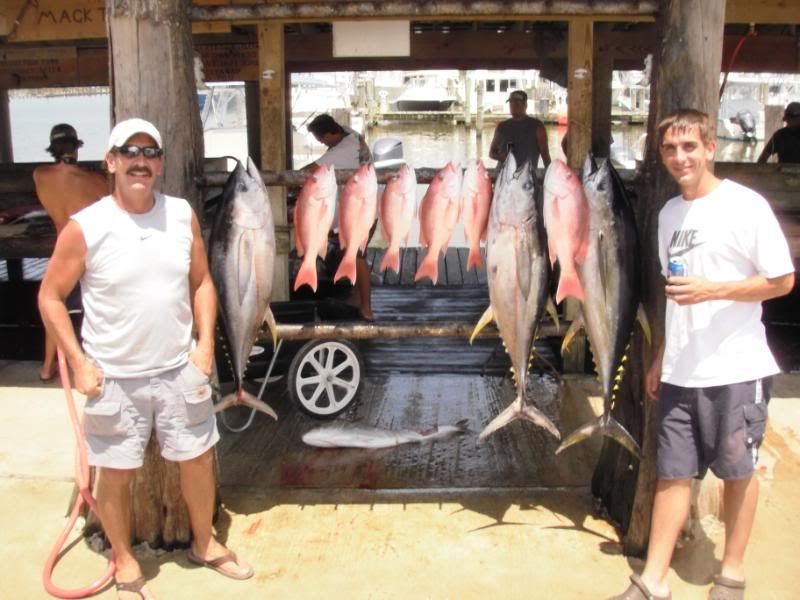 I finished my last trip up yesterday with three opera singers, a dean of a university, and a teacher. Quite the cultural boat. Headed out after tunas and it was the slowest day of the week. We only had two bites and luckily put both of them in the boat. Ajs were cooperating at least though and we popped a quick limit of nice ajs in the boat before we headed in for the usual limit of snappas.