Ran a few trips this past week and even ran a private boat for the faux pas tournament. Only serioulsy tuna fished one time and it was a good time at that. To start off I had Jacob and his crew plus Jacobs kids and all they cared about was bending the rod. That was an easy crew to accomodate. We started in close with some small snapper just to see how the kids would handle the water. Once we figured out they were just fine I rolled south looking for AJs. they actually werent biting all that well but I found enough so that all of the adults on the boat caught one and they thought that was enough for them. It was the kids turn next as I moved into some shallow water and rigged up light rods for them to snapper fish with. It was fun to watch them struggle with the snaps but they did an admirable job in putting a limit in the boat.
The next day I took the 33 contender out to see what we could do in the tournament. We fished an overnighter about 60 miles offshore and loe and behold we found some blue water. The problem was with finding bait. I had about 8 good baits and 8 big baits. I was putting out a little bait and a big one every time and the little one kept getting eaten but not the big one. Finally a fish ate a big bait and we were able to double up. We were using 7/0 circles and 80 pound frenzy flouro leader. The biggest one we put in the boat was 89.25 pounds. We ran south a little more around 6 pm to another rig to see if it had some bigger fish on it but it was a dead zone.
Slept the night off and started fishing around 430 at the hotspot from the day before. Started off with putting four dolping in the box to 25 pounds which was a good wake up call. After them the tuna started biting. We kept the first two of the morning and then started catching and releasing. The last three we caught were released and they were all in the 50 pound range or so.
Headed back in to find out how our tuna would do and it was actually a first place fish then.
I needed a wahoo to win the grand slam portion of the tourney so I headed way west on sat morning and ran into some serious storm action which was not very fun to fish in. Kinda got chased around before I headed back east to try and catch some snappers. Put a limit in the box and headed to the house.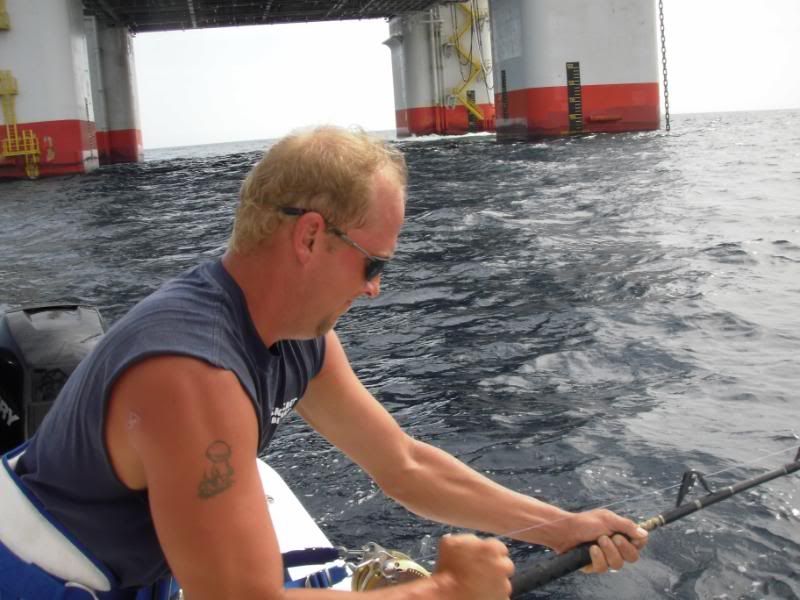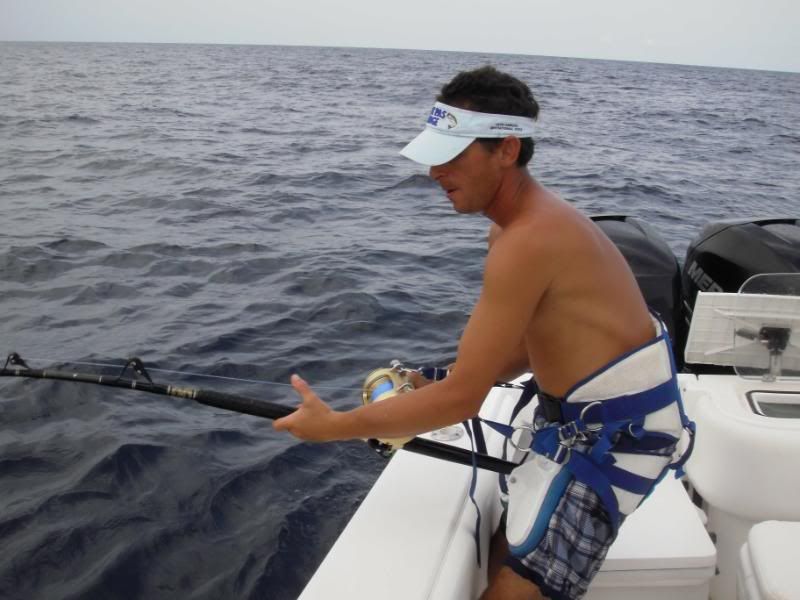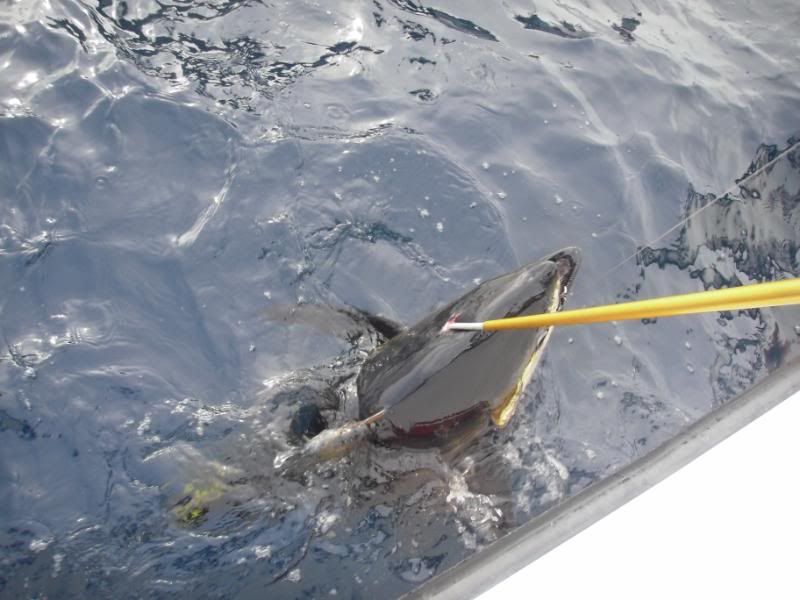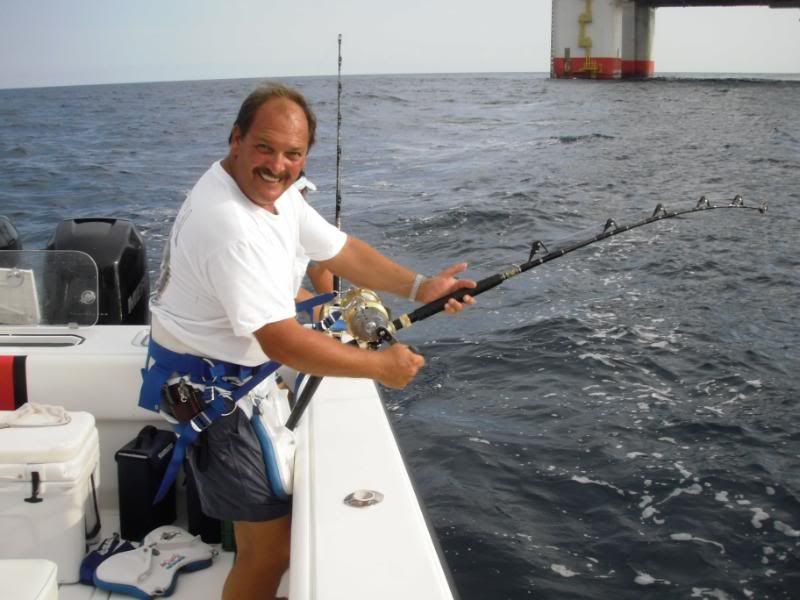 On sunday I took my good friend Big John and crew out on a charter. We were going to stay in close and look for tuna to give us plenty of time to bottom fish on the way in. I found the tuna the only problem was there were 10 million bonitos there as well. I couldnt actually get a live bait past my propwash because of the bonitos. We did hookup and lose two yf on poppers though. The only nice thing about the bonitos was plenty of good snapper bait. Gave up on the tunas and put a whipping on the bottom fish.