I had monday off and the weather was nice so I called up a friend to go fishing and we headed out in his 30 foot center console. The crew was Ron White, Me and my fiancee. A real hardcore fishing crew there. The goal was to get her a nice yellowfin as the biggest tuna she had caught was around 20 pounds and get Ron his first sword that night. Its always nice when plans actually come together. We picked up some hardtails off a weedline and headed south. First bait in the water and we hooked up on a nice 80 pound class yellow and put Lindsey in the Harness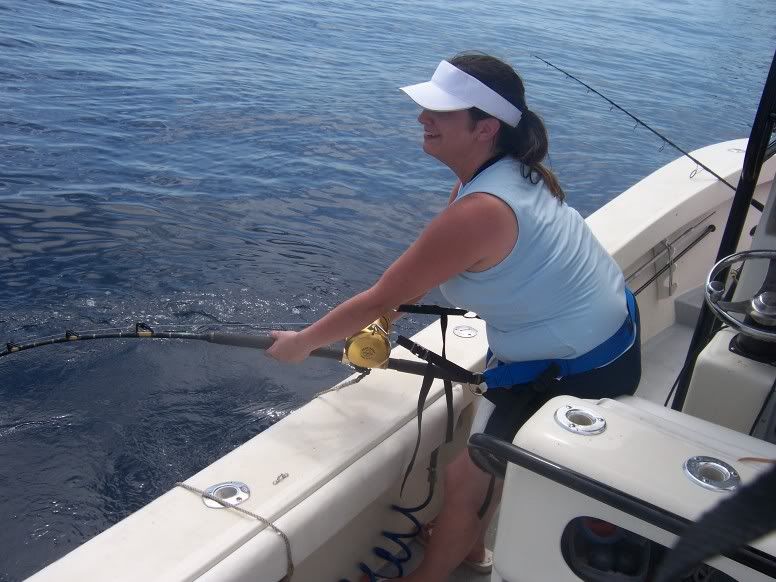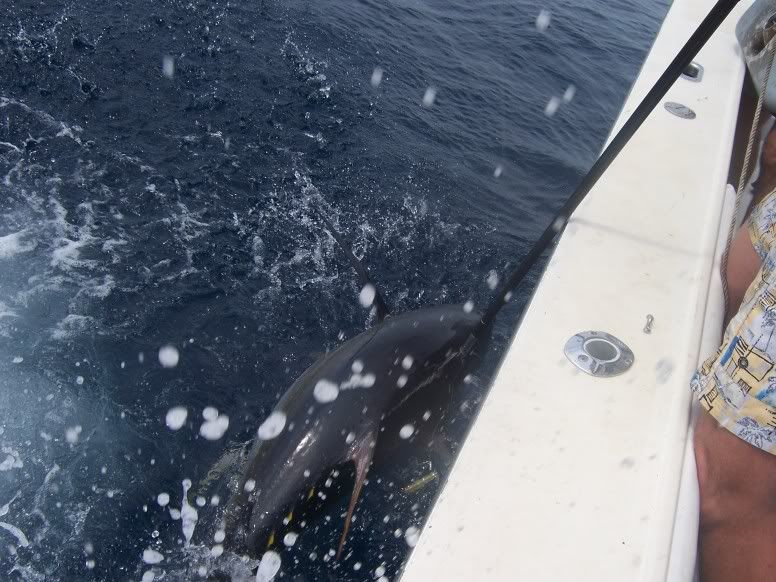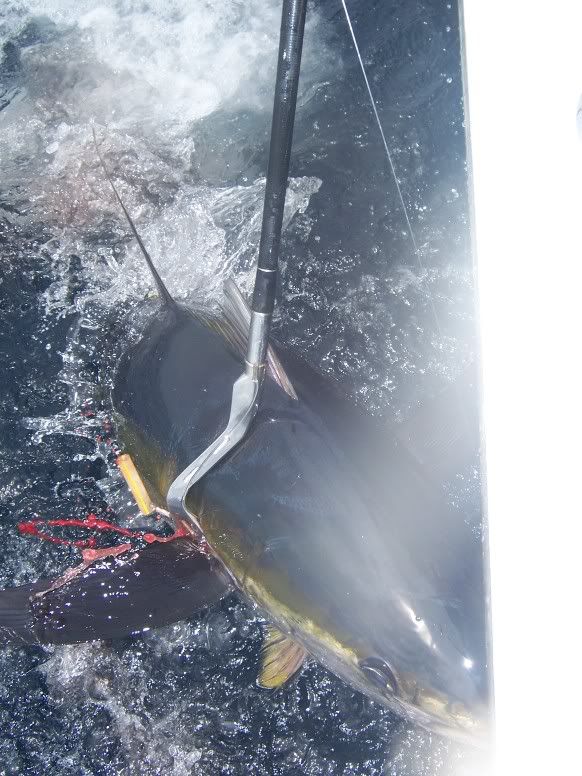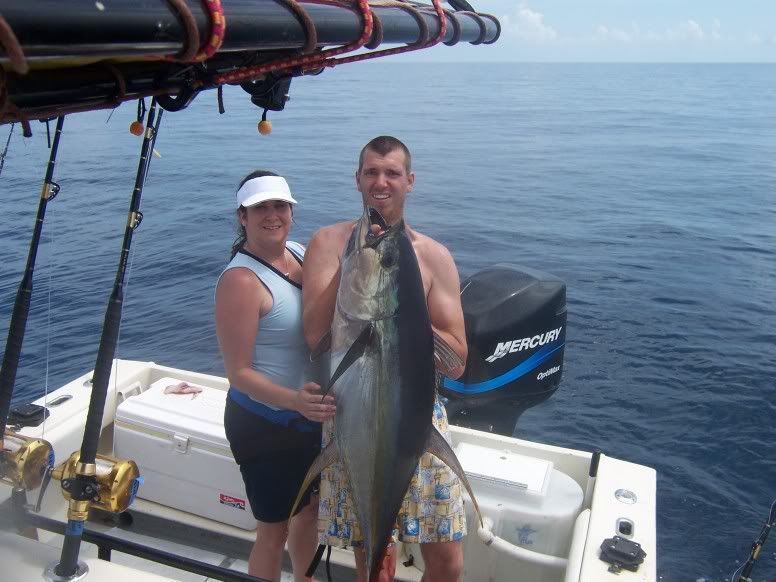 She struggled, she wined, and she fought, and fought and did a pretty good job on her first real big fish. She got the fish to the boat after a 20-25 minute battle and I stuck the gaff in him and we had sushi for supper. It was kinda wierd cause after that the tuna shut down hard. We didnt want to move very far though because of our swordfish plans so we stayed put and watched tuna slow roll all evening.
We ran over to our sword spot and set up our drift. Put our my Locally made no name green light and went to town. About 30 minutes into our drift we had our first knockdown which we missed then immediately the middle line goes off and we were hooked up solid. The fish came right to the boat and we got a quick look at it but couldnt tell if it was a shark or a sword as all we could see was a shadow. After that it kinda got ****** and took off about 400 of line straight down. IT didnt rip it down but it steadily dove. Finally it stopped and Ron started working it back up. About 30-40 minutes into the fight we saw the light down there in the distance but still couldnt see the fish. finally it popped into view and there she was a nice fat swordie. Got the leader and pulled it close and stuck the harpoon in her. Tailroped her and bought a nice 58 incher into the boat. High fives all around and then a celebratory beer. We set the baits back out and had two more hits on the midrange line and missed both of them. I was getting a little frustrated as they spit the hooks. We had another hit and I am watching the line go out and we are trying to decide when to engage the drag. After about 20 seconds we came tight on the fish and voila we had a solid hookup. I fought this fish for about 20 minutes and up popped a 50 incher. This one came up dead as she had gotten tangled in the line and drowned. So we stuck her and bought her in the boat and headed to the house. Swordfish tackle used was blue/green LP lights with lindgren pittman sword special hooks.