I ran a couple trips this week out of Venice for tuna. The first one was supposed to be a sword/tuna trip so we left out at 10 in the morning from to go get some tunas. While we were making bait around 11 in the morning I noticed a couple fish bust. We decided to fish right there and it was game on using live hardtails. We put nine yellowfin in the boat on live bait and three on popppers in an hour and 15 minutes to get our 4 man limit. Now we had a dilema as we had 6 hours till dark and nothing left to catch. We decided to head back to the dock and regroup to head back out at dark. we left around five to head back out and we made a couple non productive drifts although I did dipnet a few squids and ballyhoos. We were back at the dock by midnight though as everyone was planning on fishing the next morning
I had the John Reignor group from Texas the 2nd day as we went to out tuna hole from the day before. We tried it hard here but couldnt even get a bite so we went out a little farther to a floater. First bait in the water was a 30 pound yellowfin and it never slowed down from there. We put six yellowfin in the boat in the next hour on livebait and one on a popper. The last fish of the day hit a spinning rod that john had Put out with a livebait. The fish proceeded to whip the boats butt and eventually broke off just out of gaff range after an hour and 45 minutes. We ended up the day with seven yellowfin.
We went back out on saturday with a fun day in mind. We made a lot of bait and even more jokes as we kinda fished hard (not really) everyone was in a real relaxed mood as that resulted in several missed fish. We popped couple of yellows in the boat before we tried unsuccessfully for a wahoo.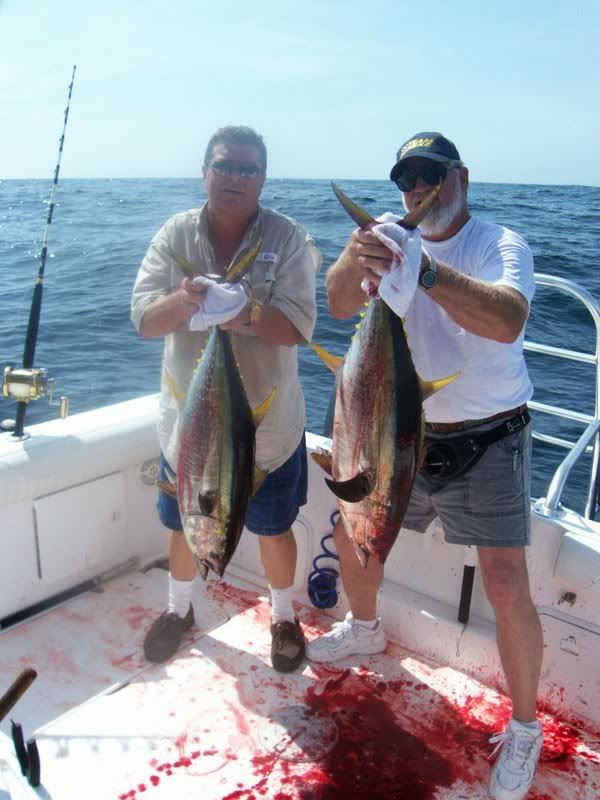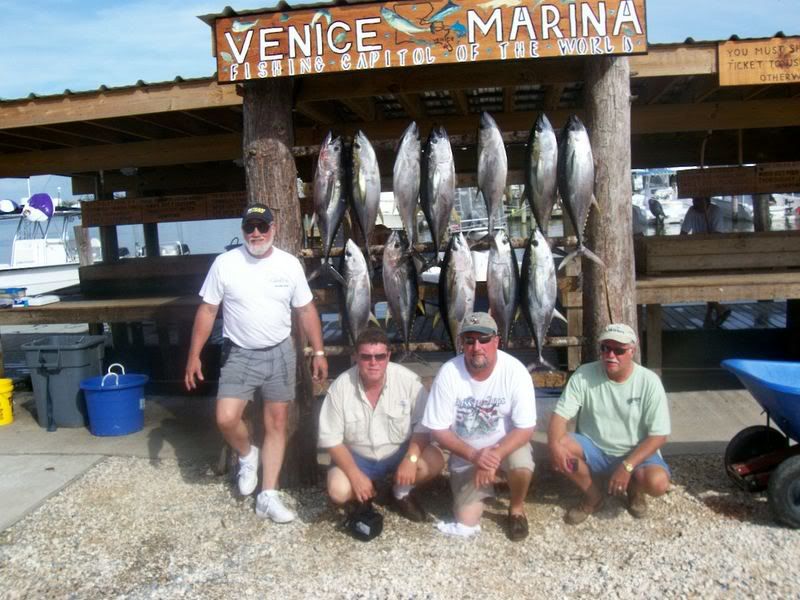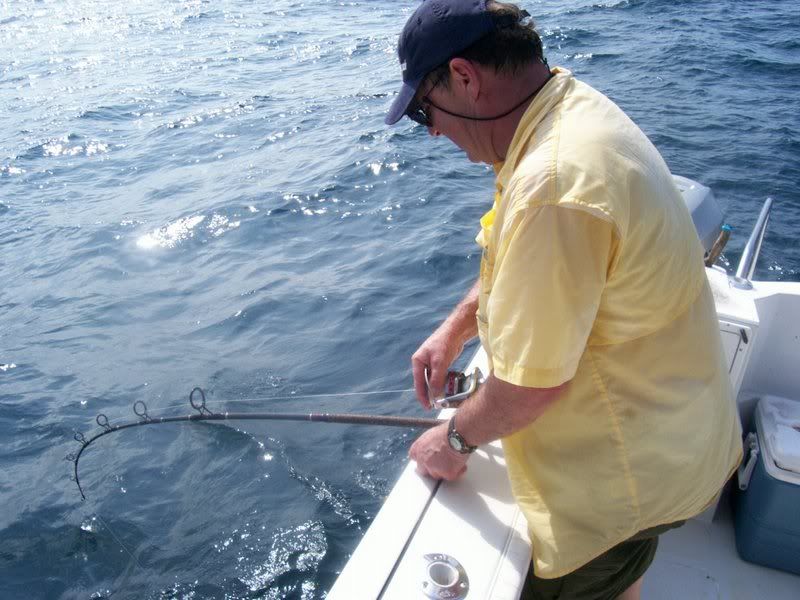 The last picture is John Reignor from your very own FTU store showing his patented spinning rod fighting technique using the rail. He was very impressivve with this uniquely horrible fighting technique. We did get color on the fish and broke it off about five feet down. It was probably a 130 pound class fish.