Offshore Venice LA
---
Went fun swordfishing on sunday night with my friends Ron White, Calvin Washington and Eric. We headed out about 2 hours before dark to our destination only to find a ripping current and dirty water. Well after that we decided to just head west until we found some good conditions. We found what we were looking for about 20 miles to the west. we put our baits out and the first bait was a definite sword hit that I missed. The bait came back completely unscratched so I think the fish just wrapped up in the leader. the next bait out was also hit and this was a hookup. The fish charged the boat and then did a 180 and took about 200 yards of line across the surface. Definitly a big fish and I was hoping it was gonna be a sword. We chased the fish for about a half mile before we got it to where we could see it about 100 feet down on the sounder. I got the harpoon ready and Calvin worked on the fish. we finally got the light off the line off the line and the fish was 40 feet down. The harpoon was loaded and the fish was ready. Got the leader and got a good visual or our 500 pound sword———————————–shark. Dang it.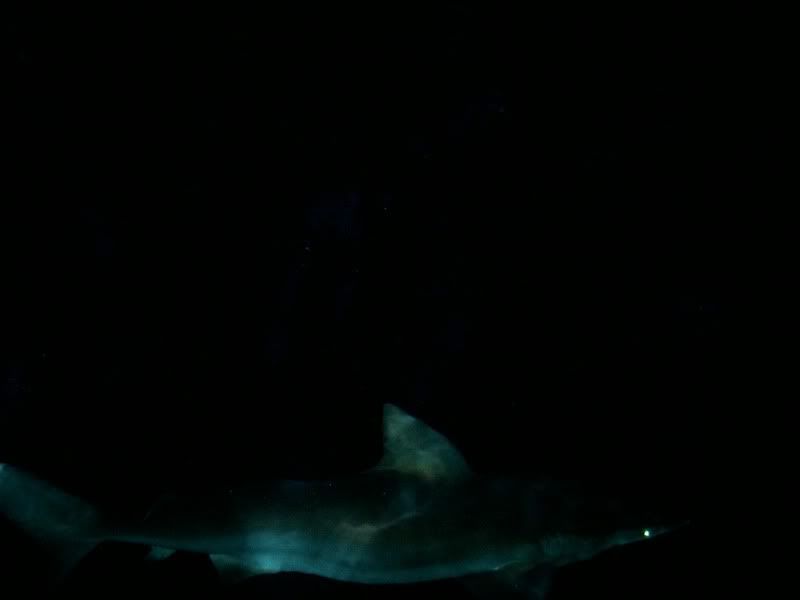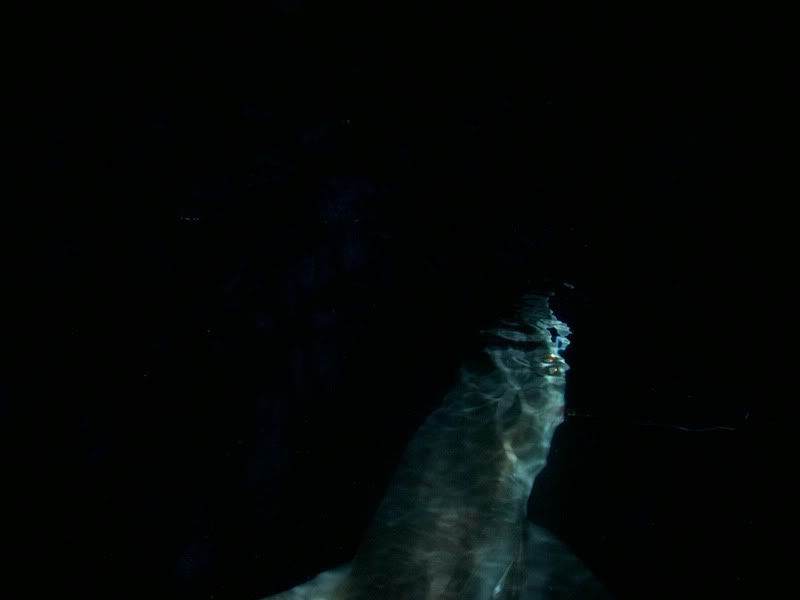 We wasted a good hour of fishing time on this shark. We had one more hit about 20 minutes later and had a clean catch and release of a small sword. The fish swam away healthy and I hope to see him in a couple years. That was the extent of our action for the night.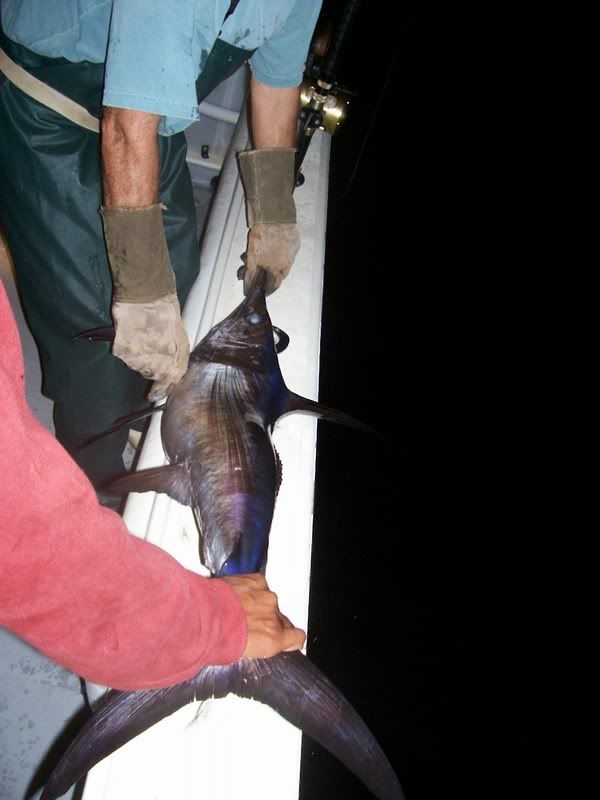 I also ran a day trip on wednesday with Kenneth Mcbride. We headed out about 15 miles and made some live bait. The tunas were definitly biting as we put seven yellowfin in the boat and three blackfin before noon. All of the yellowfin bit on live hardtails and the blackfin were caught on some knife jigs.