I managed to get back out on the water after five weeks of daddy leave. Baby is doing great and I am back to fishing now. First day out we were looking for wahoo and made a pass by our first rig and all 4 baits go off. Woohoo for JACK CREVELLES LOL Saw some fishing busting out in open water so went to check them out and more jacks. Saw some better busts though and found some stud yellows blowing bait out the water. They were in zero vis brown water though and wouldnt respond to poppers. Drove around to a few packs of pelicans before we could get our net over a school of pogies. Of course by that point we couldnt find any more school of yf but we had plenty of blackfin to keep us busy and we did pick up one lone 60 pound yf out of the blackfin schools.
The fish stopped busting mid day and we went back on the hunt for wahoo with no luck. Hit a half dozen rigs with only 2 blacks to show for it before we dropped the jigs and got our limit of six ajs and headed to the house.
Started out day two looking for wahoo again and hoping for some more open water fish. The first rig we hit was devoid of wahoo and at least no jackfish.
Started running north to some rigs I hadnt hit the day before and ran across a small school of bait with a few blacks on it. Caught the bait and missed a black or two and headed on. About a half mile ahead ran into a big school of yf and sharks destroying some bait. Got one 50 pound yf out of that and a few blacks.
Moved onto another school and didnt see any yf only blacks but we threw the baits in anyway and after we got a couple blacks one of livies got smoked and it was on. While the guys were fighting their fish I saw a yf blow up and threw a bait at it and now we were doubled up. The first fish came in pretty quickly but the 2nd one was stubburn as could be but we got it eventually.
After that we tried for ajs and got one before the front starting approaching and we had to head for the house.
I had not seen a tuna in about 6 weeks so I decided to give it a hug.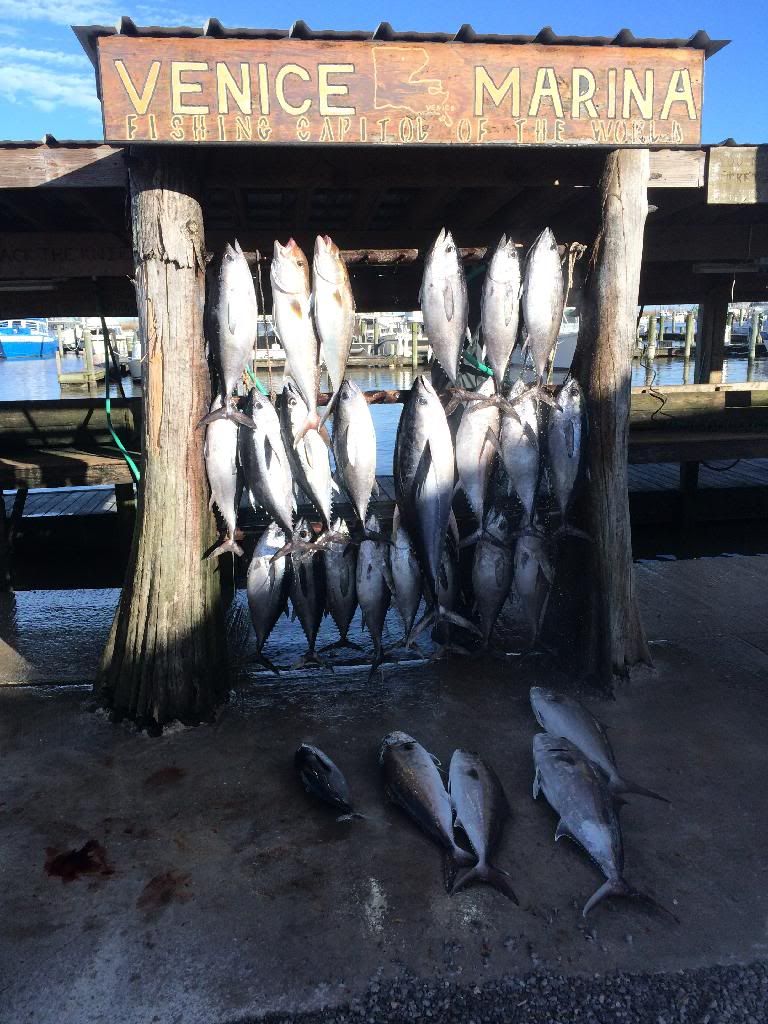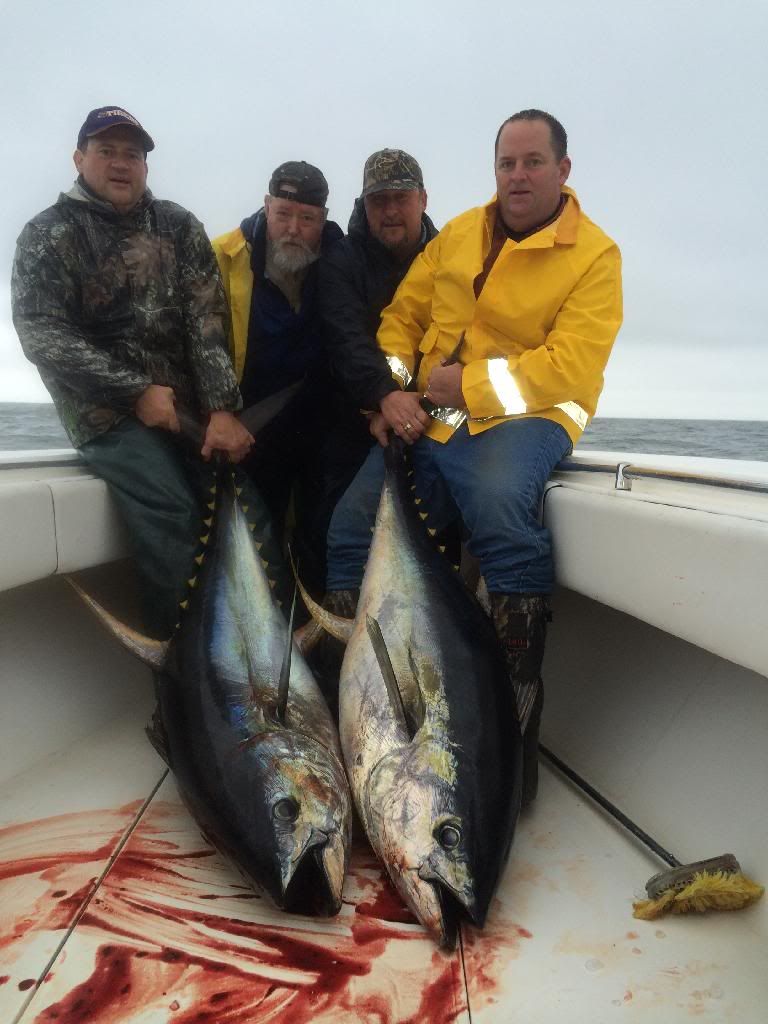 The last picture is all of the pogies that came out of the fatter yf. I can count 37 in the pic but Im pretty sure there are more then that.