Got a nice stretch of weather where Michael and I were both able to get out and whack some tunas. Been fishing the mid to far floaters most days as there are not many fish in close. The early summer bait is starting to show up as we got plenty of pogies a few days to feed to the tuna. That was the general pattern the last few days I fished. Get a few on pogies in the morning and as the pogie bite died off then switch to chum to finish off our day. The beginnning of the week all I used was chum and it did work pretty well for me.
Getting bites on both 60 and 80 but it seems like they are hitting 80 better early then as the sun gets higher the bites would shift to mostly 60 pound flouro.
The topwater bite is not too good right now although we did hook 2-3 on top we didnt put any in the boat on top.
One day michael and I both went jigging for grouper and they werent too cooperative we each picked up a couple scamps. The cobia and amberjack made up for it though and they were chewing the paint off of my anteater jigs.
I even got a bearded brotula on a jig. That was a first for us on a jig.
Gonna get back at it this week for a few days hopefully the fish are still chewing.
Michael did a deep drop fun trip with Capt Lee Mclean and they got on the tiles pretty well. Ended up with 11 tiles to 30 pounds and a couple grouper.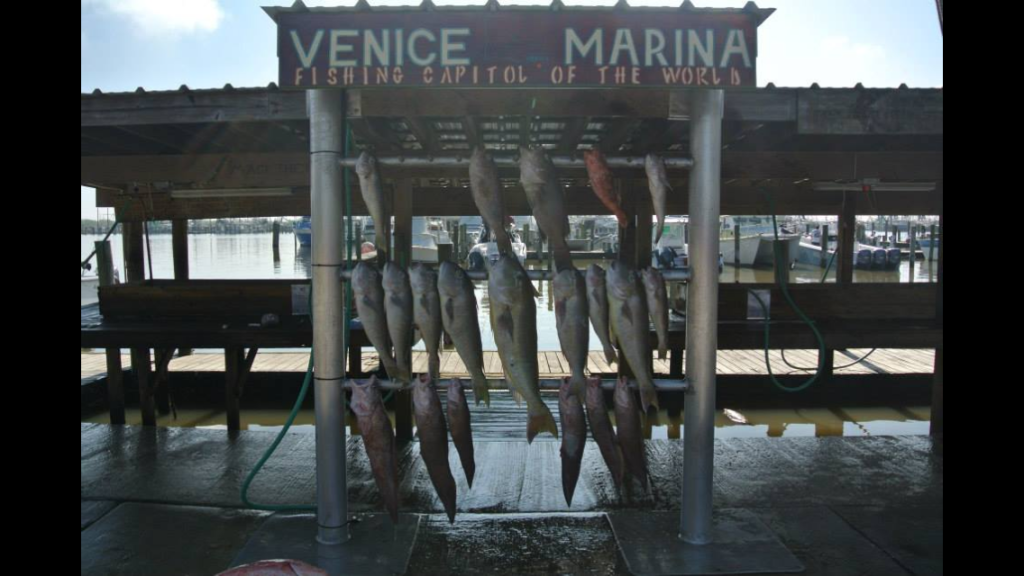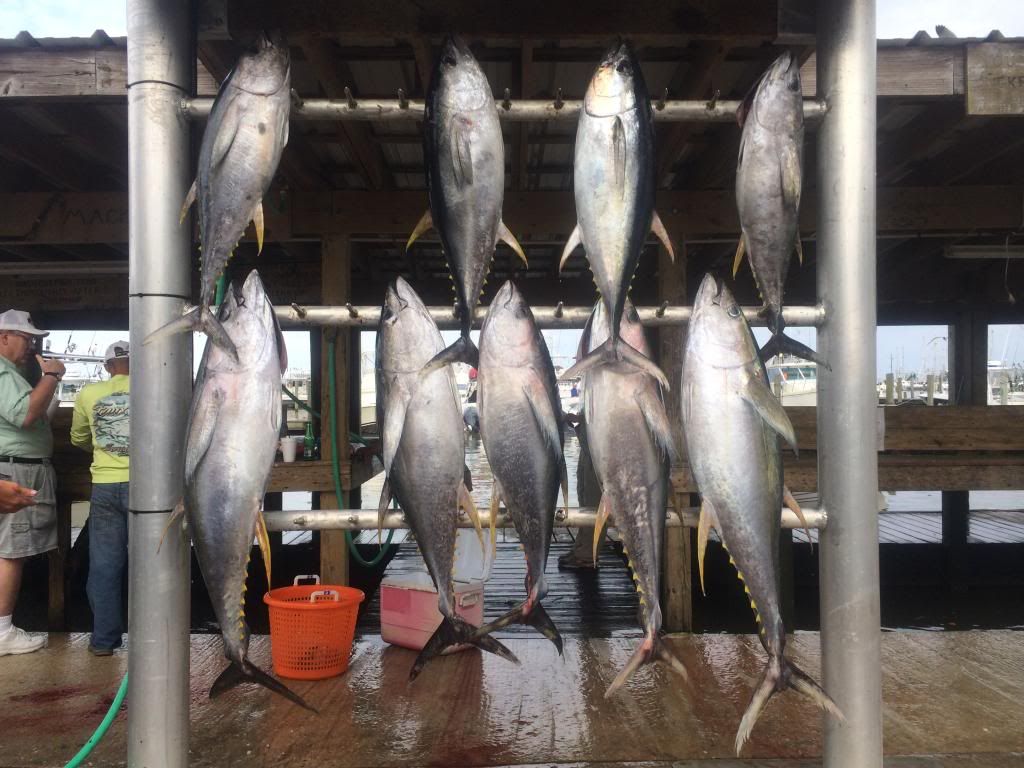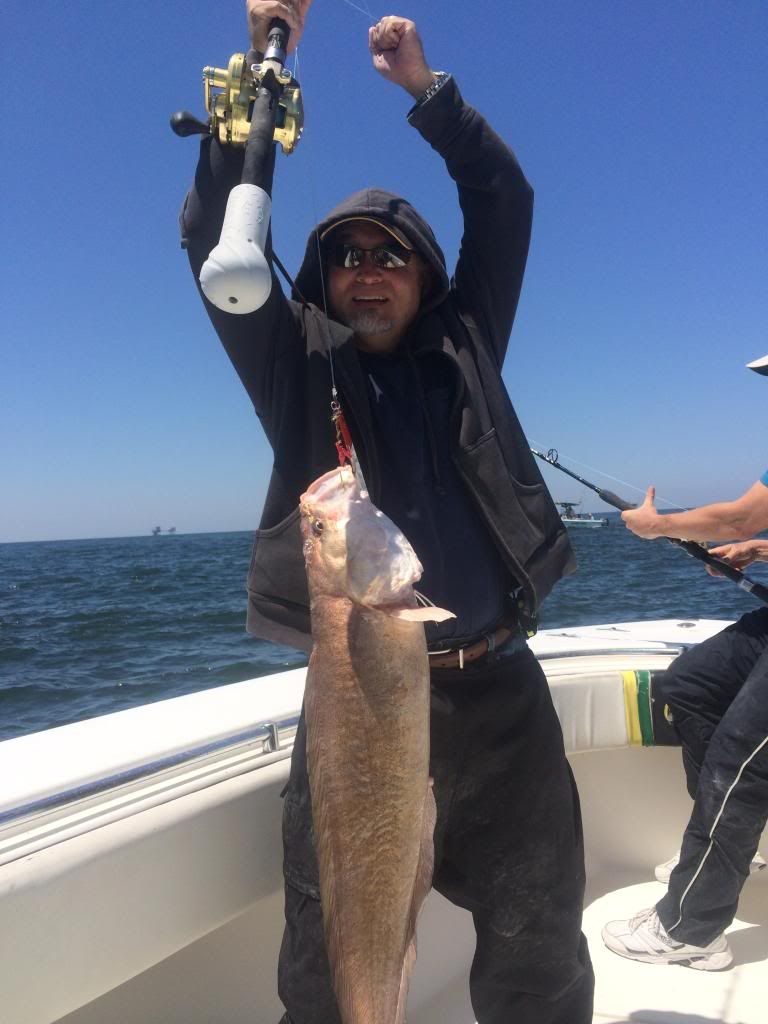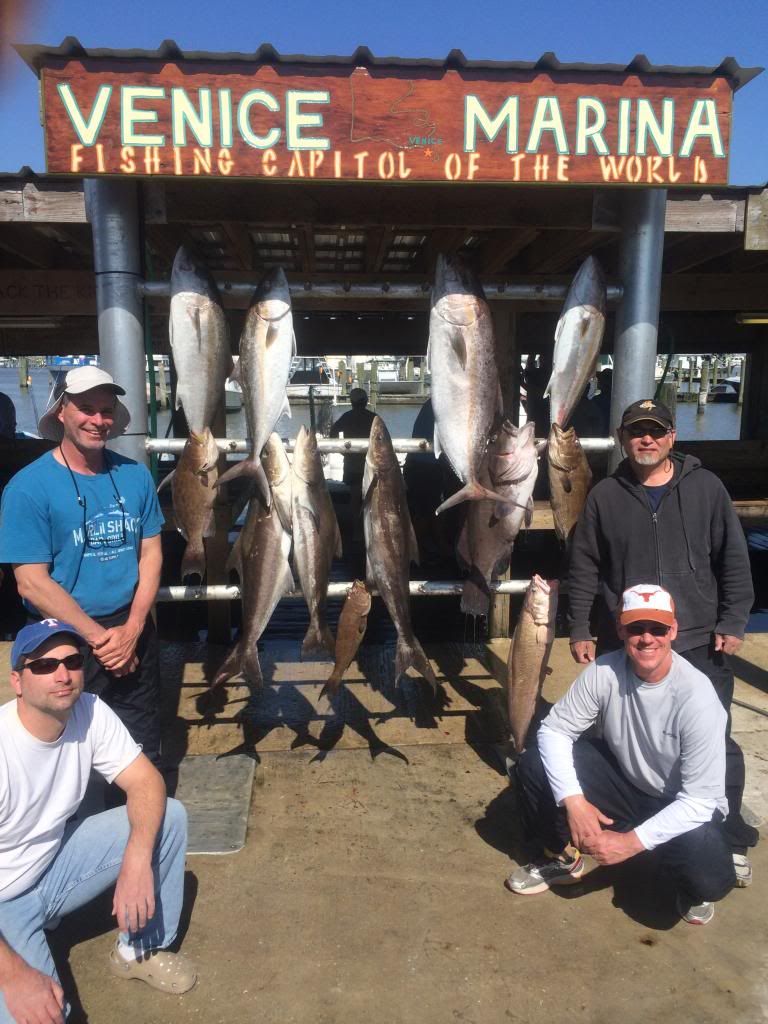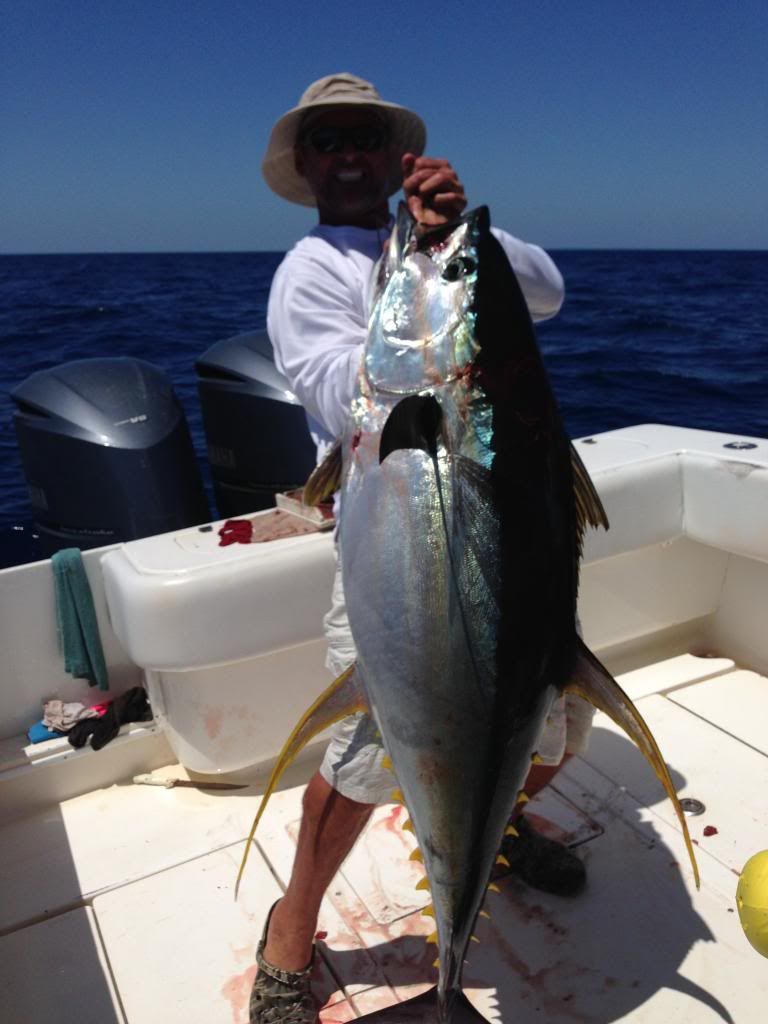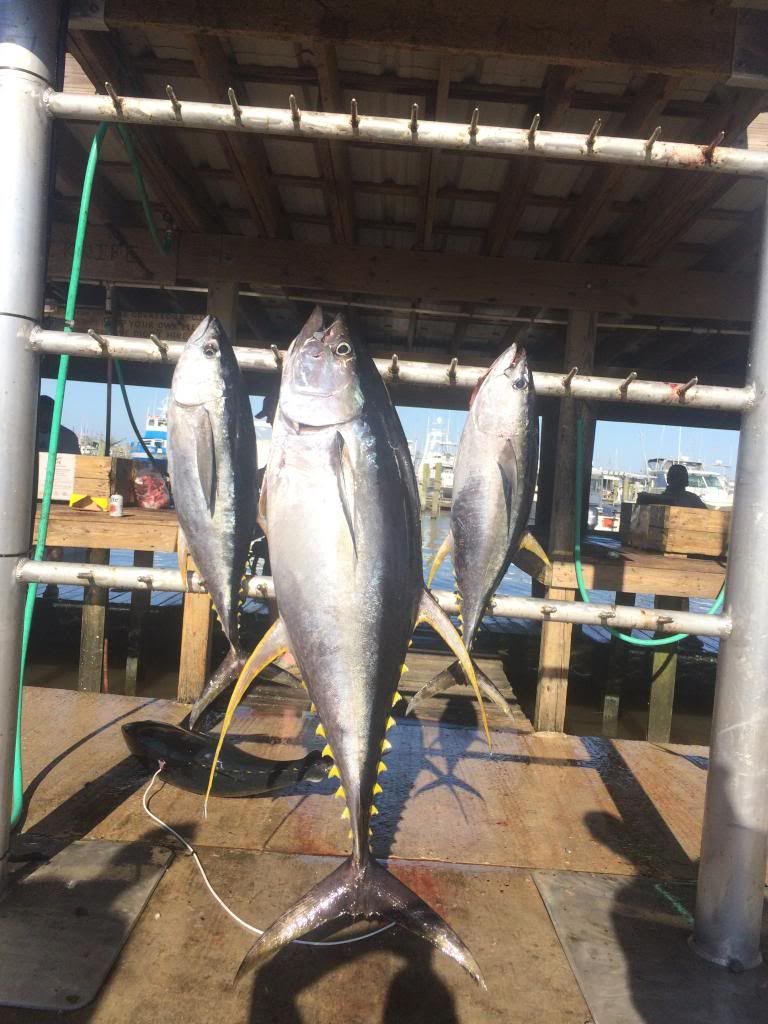 -B5AA-FEA050C5020B_zpski4cltu4.jpg[/IMG]