Fished three days last weekend. First day I tried to cancel but they were set and had to come so we went out to do our best. And it was rough. Got lucky and caught one 50 pound yf in close but the sharks were so bad it was hard to fish so we tucked and ran for cover on the west side with the east wind honking. Started hitting all the shallow water rigs with jigs and it was slow at first. First two fish we got were jack crevelles then we popped a good cobia in the box. Not much happened for a while but we finally found our little sweet spot where we put 4 more studs in the box and threw back a couple undersized ones.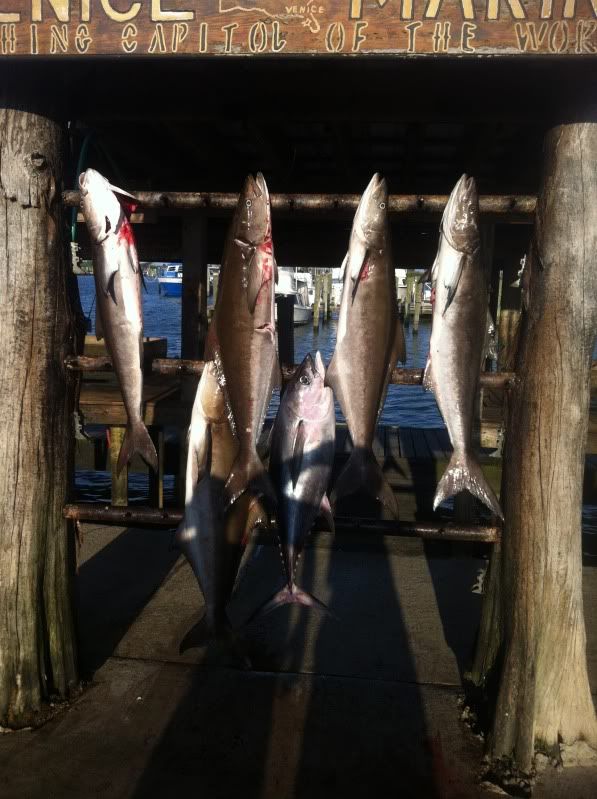 The next day was supposed to be rough too but they got it wrong and it was a pretty day and we were able to get out and stretch our legs a little bit. Got five yf at the first spot on live bait before the boat show showed up and sent the fish down.
Left there around 830 and headed out. Next spot was a dud but door number 3 led to a homerun. Took a second to figure out where the fish were holding because they werent busting at all. Throw a little live bait in the water and watch the show though as they blowing up on our baits like crazy. We ended up with a triple-double. Tripled up and while we landed fish we would throw another live bait out and hook. Landed 5 fish on that one drift. Ended up the day with 14 yf and headed to the dock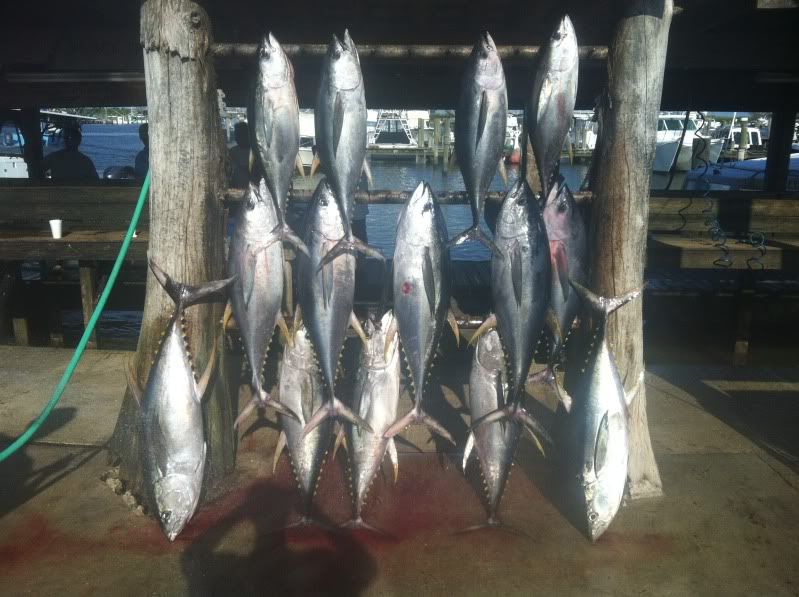 The last day I fished was saturday with justin and his crew again the weatherman blew it as it was supposed to be rough but it was nice again. Blew past the first spot from the day before and rolled south. Stopped to get some bait and three dolphin decided they wanted to die as they swam right up to the boat.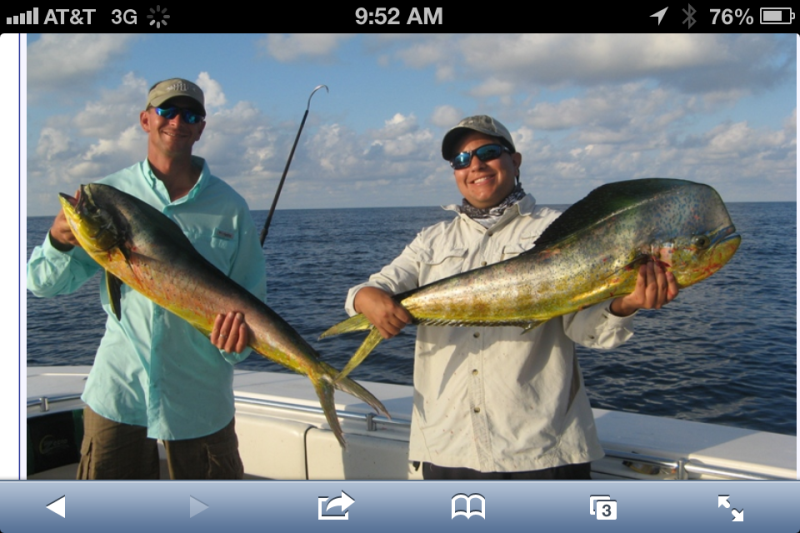 After we loaded the well we rolled out again first bait in the water was another dolphin. These were the first dolphin I had seen in a while.
After that it was tuna time. Wasnt as good as the day before but we stuck it out and put nine in the box to about 90 pounds.