Had a good run this fall so far. Not as many big fish as I am used to off of the shrimpers but plenty of numbers. Plenty of days I had my limit of yf by 930-10 am in the morning with mostly 40-60 pound fish. Michael pittman and I each got one over 200 pounds though. Michaels was 204 and mine was 206. I also got a 196 as well. The most action though was pitching live hardtails out to packs of yf we had chummed up in the slick.
We would pull up behind the shrimper and chum hard to get the fish to follow us then we would cast live hardtails as far as we could and watch the yf destroy them.
The fish would get off the boats here and there and then we would hit the shelf rigs with hardtails and make a day of it that way.
I am gonna fish the next couple weeks and my boat is going up for a little while to get a new set of yamaha 350s on it as well as fiberglass work and wiring work.   Michael will still be fishing through nov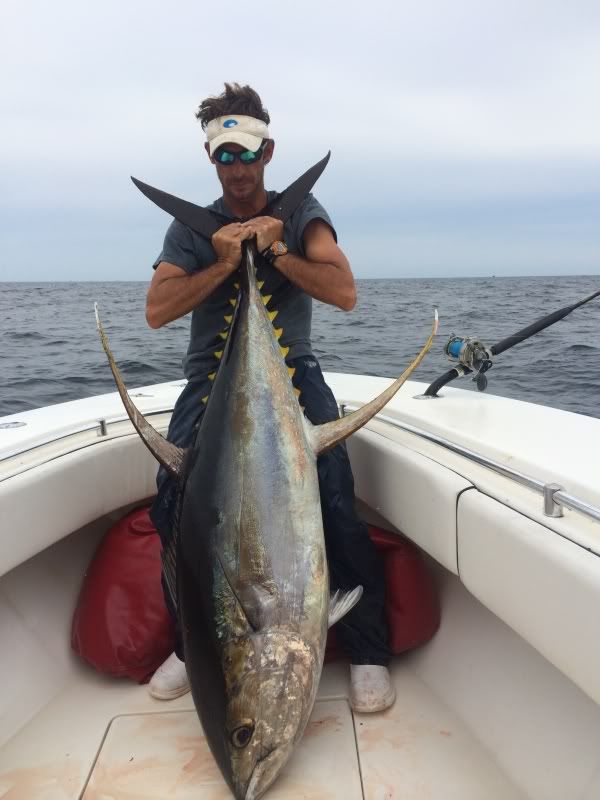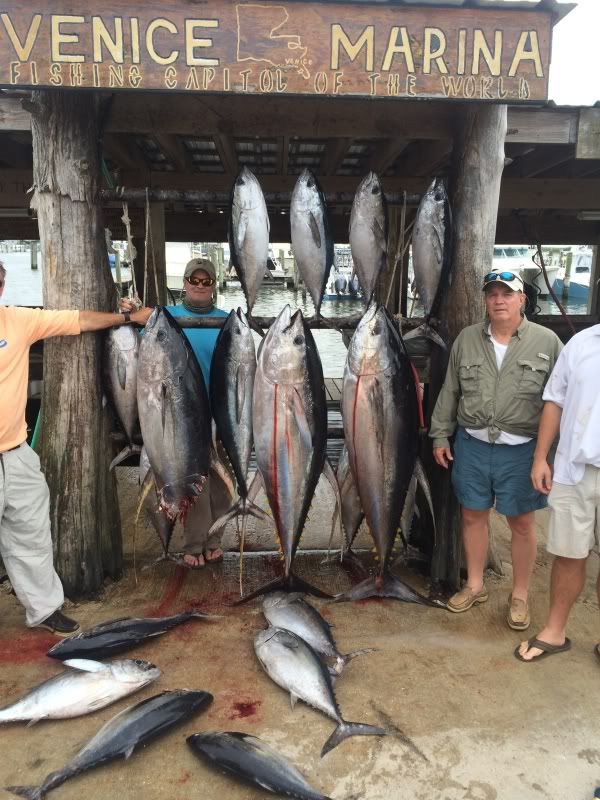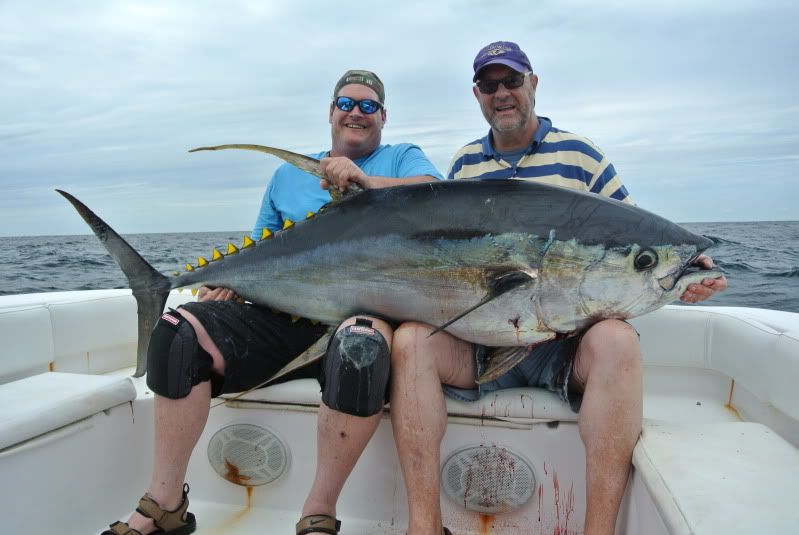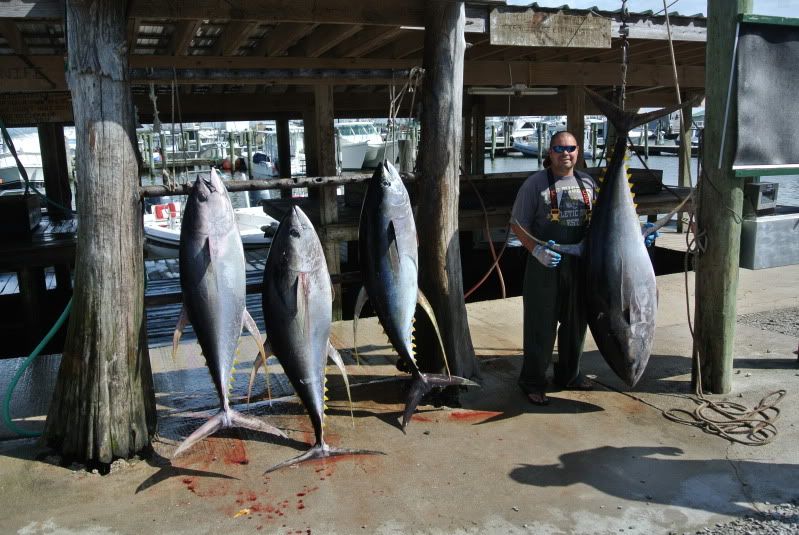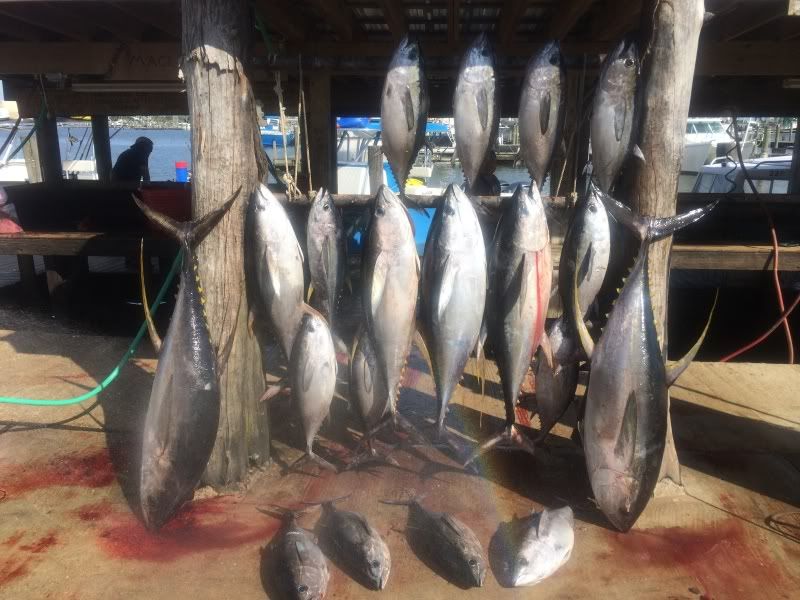 My 206 ate a dead pogie and michaels 204 ate a dead white trout.
The mullet are starting to run and the tuna are eating them now pretty well
 In other news Lindsey and my dreams are finallly coming through. Some of you who have fished with me know that we have been waiting to adopt for almost two years and finally we got picked. We are welcoming a baby girl in early january.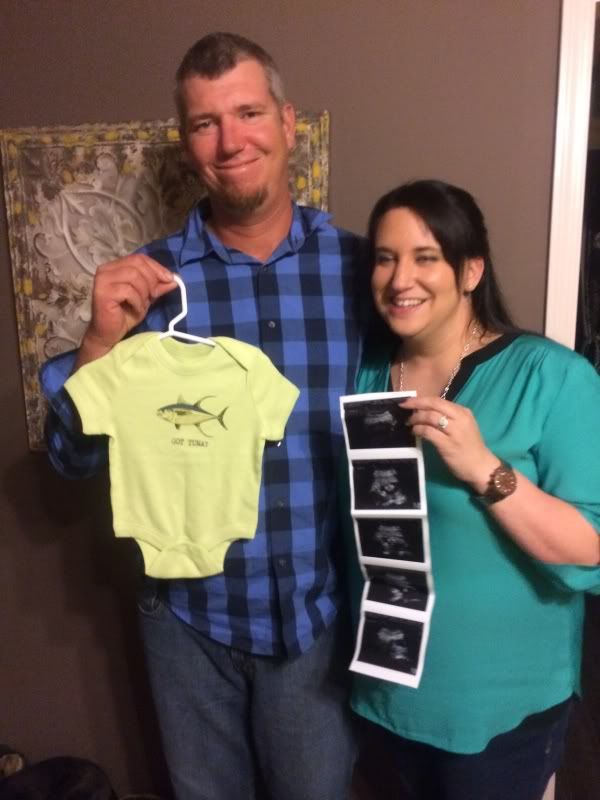 __________________