The weather sucks so Ill start with that although I did make a few trips out in november. Three to be exact LOL Also went out the first day in decemeber and got some early winter dolphin.
Took Kevin and his gang in mid november on a one day window. Got out to the floaters and first bait in the water was a 60 pound yf. Missed one more there and then nothing so made the 1 mile trek to the next floater. First two baits out we doubled up and got both. A while later we got another one on and put another 60 pounder in the boat. NEver saw any surface action at all. Got a good one on about noon and pulled hooks on a 120-130 class yf just out of gaff range on the surface. That one hurt. Never got any more bites there so rolled north to check out the shelf. Stopped at a rig 9.9 miles from sw pass and put the livies out and started jigging. Every drop of the jig was a good blackfin and we also got two more solid yf on the livies before we called it a day and headed in.
This was the last trip on my set of 350 yamahas that I started running in feb 2011. In 33 months I had almost 5000 hours on them with all original powerheads.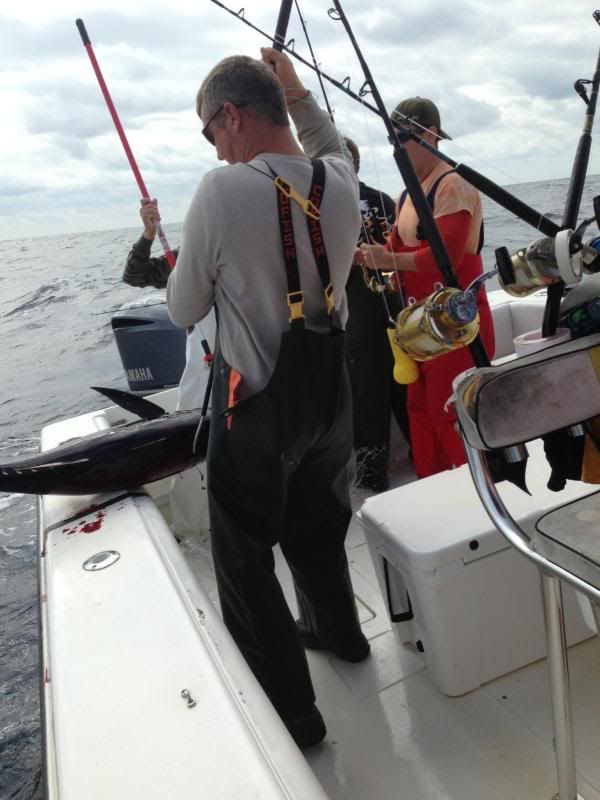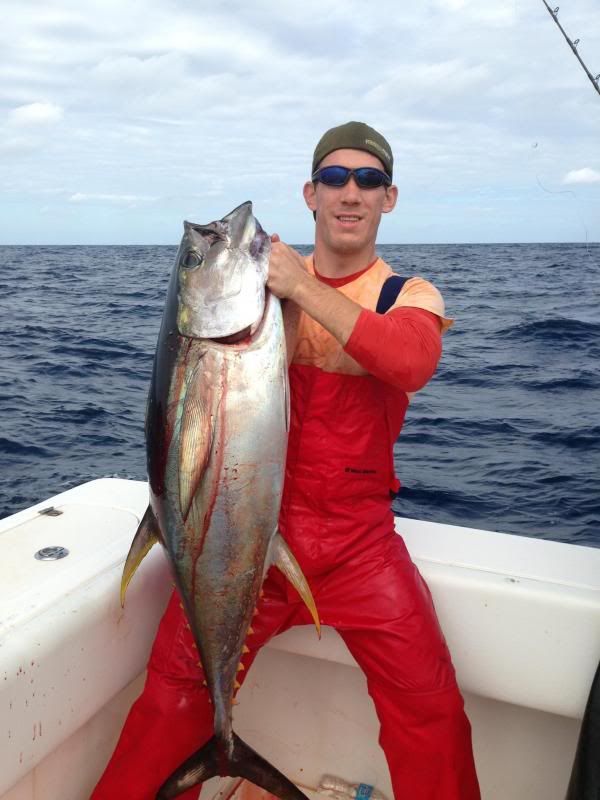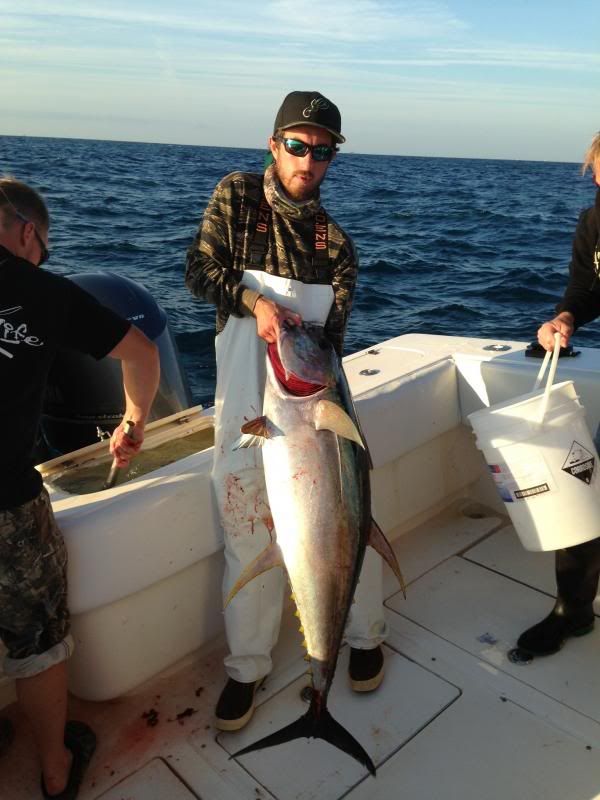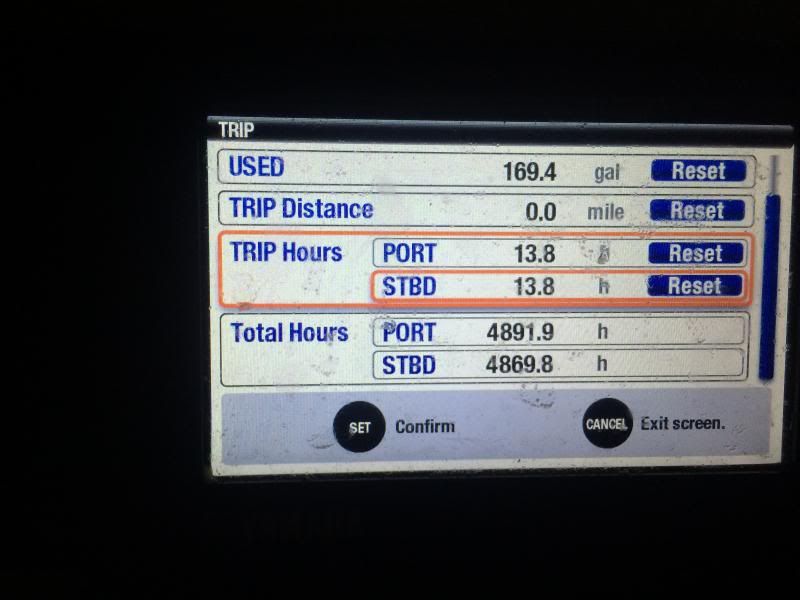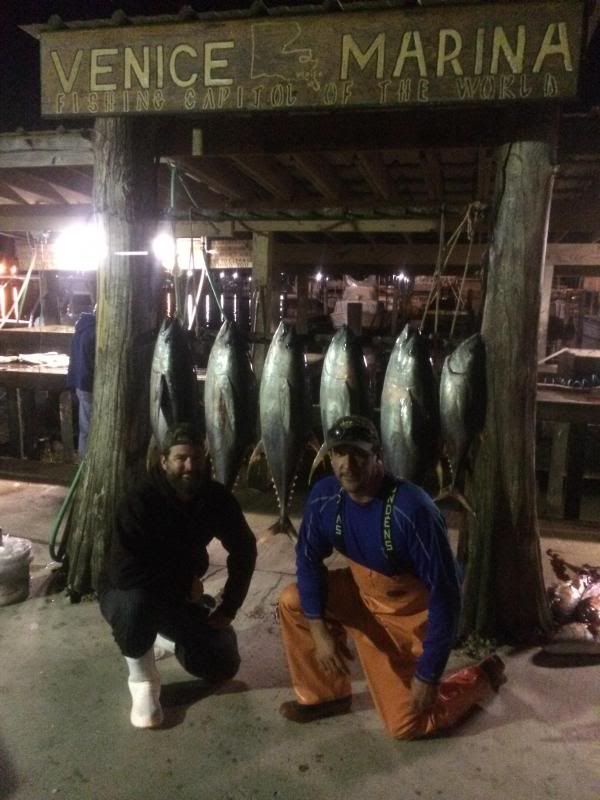 Took a couple weeks off started off the day after thanksgiving and the black friday They blew the forecast and we couldnt make it too far offshore. Trolled around most of the day and had a couple missed wahoo bites and one 50 pound yf in the box. Didnt mark much and even the ajs werent really cooperating. I think the mega cold front pushed all the fish deep as the one tuna we caught had bait in his stomach that Im not used to seeing in tuna so he must have been feeding fairly close to the bottom. We were in 400 feet of water when we caught it.
Saturday was a different story the weather had warmed up and the seas had laid a little. Tried for some wahoo out east and had no bites. Made some bait pretty easily and headed south. Started off at a floater but no luck. Pushed out a little more and first pass by that rig hooked a nice yf on the troll. Figured that was a good omen so we threw the livies out and doubled up. Kept that going and in one hour and 15 minutes we had put 10 yf in the box and let one go for good measure. Headed to the house and were back at the dock for 3 pm.
Sunday I hit a different close in floater for my bait and made a little attempt at catching fish with no luck. Rolled out again to the same spot from the day before and it was game on again. Put 9 yf in the boat on livies as well as a couple bull dolphin. Tried to jig up a little blackfin to drop back out and caught another 30 pound yf.
The rig was lit up with tuna according to the sonar. Never really marked trash or blackfin it was pretty much all yellowfin around.